Happy Friday everyone!  Here are my FFF for this week.   I hope you enjoy and think on your own Favorite's from this week.
1) Back To School Shopping – I love back to school shopping!  The new shoes, the new folders and backpacks, new clothes – it's such a reminder that fall is fast approaching with crisp mornings and long afternoon shadows.  The last week and a half, I've been able to take the kids back to school shopping.  We purchased new shoes, new backpacks, new school supplies, new clothes and even spent some good quality time together.  I love how they have their own opinions on what color scissors they want, which backpack "looks good" on them, and if they need the 5 subject notebook or 5 different notebooks for each subject.  Yes, school supply shopping can be stressful – especially when you end up having to go to multiple stores to find that specific erasure or calculator, or when your daughter wants 4 outfits, one son doesn't want any new clothes, and the other only wants death/skull shirts.  But it can also be fun and exciting and a great way for the kids to start preparing themselves for back to school time.
2) Our New Favorite Family TV Shows – Where has all of the great family TV gone?  Remember watching The Love Boat,
The A Team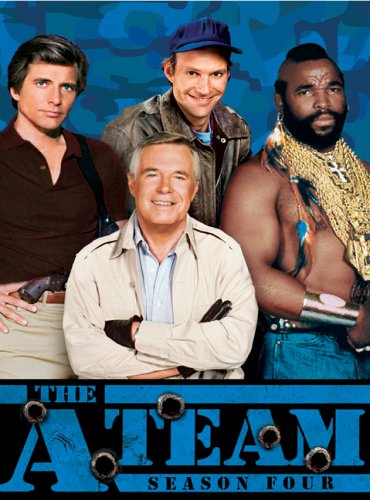 or The Muppet Show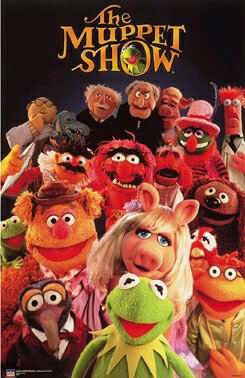 when you were little?  Now you can barely find ANYTHING on TV that is family friendly.  So we were thrilled when this summer we discovered two shows that was not only family friendly, but such fun to watch:  Wipeout and The Great American Road Trip.
Wipeout is a game show where participants have to go through these crazy, difficult obstacles that involve mud and water and the "big balls".  As the title implies, there are many hilarious "wipeouts" that just keep us laughing and watching! 
The Great American Road Trip was about 7 families who traveled Route 66 from Chicago to LA in an R.V. with challenges that slowly eliminated the contestants down to the final family.  We got to see how these families worked together as a team, improving their communications skills with each other while spending quality time on the road.  Our family TOTALLY thinks we should enter the next season of episodes – especially after our own Road Trip!
There needs to be more family friendly TV.  There's nothing like snuggling up on the couch, with a bowl of popcorn, cheering on our favorite team or laughing hysterically as a family.  Thank you NBC and ABC for our summer family TV time!
3) Our Neighborhood – We live in SUCH a great neighborhood!  Everyone is so nice and thoughtful and we all love to hang out together.  Whether it's late night phone calls about garage doors being open, getting the mommy scoop regarding truth or dare games in the front yard, or even hearing that Bobby has caught rides to and from work or school when he's been "forced" to walk – I know that we couldn't have picked a better place to live when we moved here 4 years ago.  It's so much fun to have Girls Night Out's,  Couple's Night Out's, Block Parties, Bunco, and Holiday parties with these group of friends.  We truly are blessed to have met these wonderful neighbors. 
Highlands East Rocks!!!
4) Body Wash – I know this ones seems a little weird to put as a favorite five, but I love body wash.  Unlike a bar of soap, it doesn't slip out of your hand or melt in the shower/tub; it comes in different scents from traditional soapy scents to flowery/fruity or masculine scents; and sometimes they come with their own body pouf!  :-)   My current favorite is Caress Glowing Touch Silkening Body Wash.   It's inexpensive, smells so good, and leaves my skin feeling soft.
What's your current favorite product?
5) Facebook – I know, I know, I know!  Seriously, right?  But I love it!  Yes it's addicting and a total time suck, but I love seeing little snippets of my friends' daily lives.  My friends list consists of current friends/neighbors, old high school friends/acquaintances, family members, friends from past neighborhoods, old acquaintances from when I was little, new blogger friends, and people from church/work/school.  Do I talk to these people on a daily basis?  No.  Would I have contacted some of these people otherwise?  No.  But that's the good thing – people that you would otherwise have had no contact with due to time and distance, you now can reconnect with pictures, chatting, and little wall posts.  Come see me on facebook and be my friend!  :-)
Have a great weekend!